Do you need to reach new clients?
Want to help your clients better target their B2B campaigns?
Our data can help you in both cases.
Find your clients with our data. Do you work for e-shops and want to find those with great growth potential and high traffic but, at the same time, not yet advertising adequately? Do they have their own marketing department? With all this, our data will help you.
Find your new clients
With our data, you'll know exactly who to call and when. Define the clients you want to reach, and we'll help you find the ones who will benefit from your services. Stop cold-calling companies blindly.
Use BizMachine and make your job easier.
Thanks to our database of companies, you will have in a few clicks:
Need instant access to daily updated data on 7 million Czech, Slovak, and Hungarian companies? Use our software.
You can access valid and accurate data from our company database almost instantly.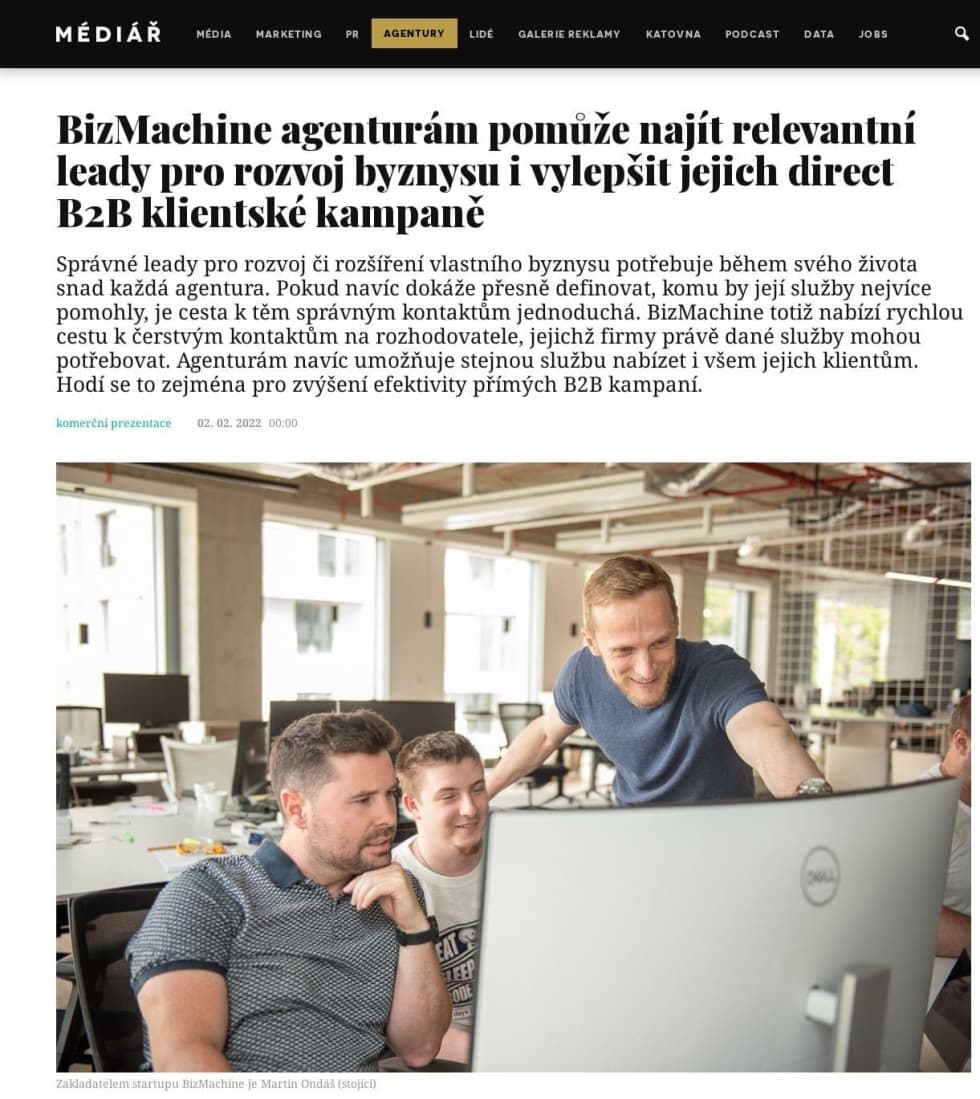 We outlined how we can help agencies in Médiář
What can you find out in the text?
Our data can aid you in identifying suitable clients for your agency. By providing us with your criteria for an ideal client, we can help you locate all the relevant companies on the market that meet those standards.
You can use our data to improve your clients' direct campaign targeting in the B2B industry without needing any separate license for using our data to benefit your clients.
Want to learn more about our data?