#CaseStudy with Mall Partner: How Data About E-shops Accelerated the Sales Process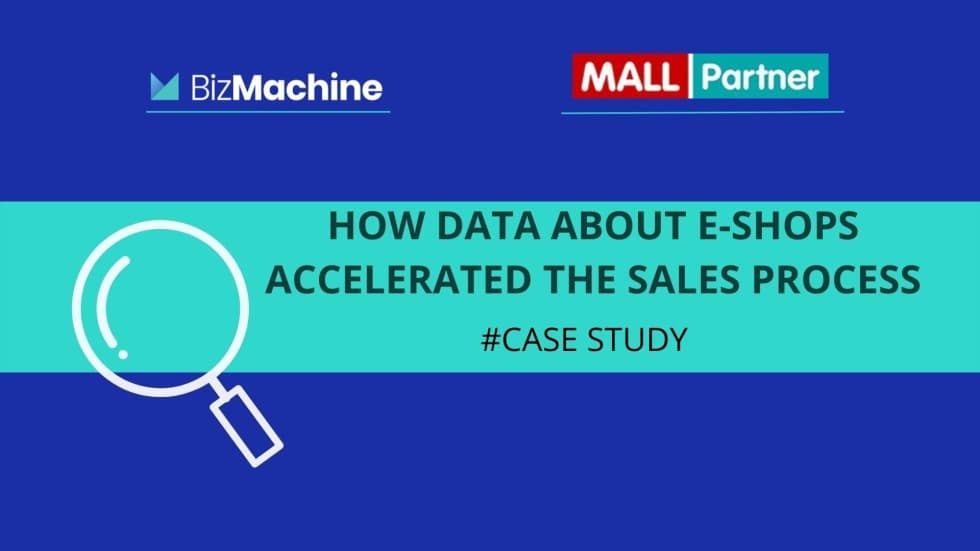 MALL Partner is a marketplace that aims to generate 50% of turnover from all goods sold on MALL.cz within three years. Although the MALL Partner marketplace is one of the most developed and most prominent in the country, it still accounts for only a tiny part of the turnover of MALL Group. However, its growth curve is steep.

To meet its ambitious goals, the MALL Partner team needed accurate data on e-shops. We delivered them and thus enabled the acceleration and streamlining of the acquisition of new partners. Now the team is adding hundreds of new merchants a month.

But our services didn't stop there. We helped to fine-tune the entire business process for even greater efficiency. Once the Czech and Slovak markets are set up, other dealers from the CEE region will also come on board.
3 times more
closed contracts per month without a dramatic increase
in the number of salespeople
226 %
increase in the total number of new business opportunities per month
by half
the time required to acquire
a partner has been reduced
MALL Parter is a marketplace. Its platform allows e-shops to sell their goods on MALL.cz and, at the same time, use all the services and infrastructure that MALL.cz has built up. Amazon and Alibaba operate similarly in the world. The success of a marketplace is measured by the variety and quantity of goods that consumers find in it. Therefore, it is crucial to reach the right stores with the proper proposal to join the marketplace. Choosing the stores that might be successful on the platform is vital. And success is defined by having goods in high demand or not available elsewhere, plus having them at reasonable prices.
MALL Partner had and still has its own BI team. It collected data on e-shops and their offers from various digital sources. It built on this data to provide basic information support for the acquisition of new partners. However, it didn't give the marketplace sales team enough input to decide where and with whom to start. The decision on where to begin always depended on the given salesperson and their knowledge of the assigned segment. Thus, the salespeople tried to find the most suitable e-shops with the broadest offer and the best prices. But the MALL Partner team had a clear vision for robust business intelligence that generates recommendations to its sales team built on accurate and rich data about e-shops. Therefore, they were looking for a vendor that could deliver on this vision in the shortest possible time.
Enhancing the new vendor acquisition process into a marketplace platform with a clear goal: Map e-shops in the Czech and Slovak markets and help the sales team prioritize which companies to approach first, thus identifying the most suitable ones for success.
But the cooperation between BizMachine and MALL Partner did not end with data and data models. The automation of prioritization and accurate scoring of potential partners also enabled changes to be made to the overall setup of the sales process.
By working with BizMachine, the MALL Partner team now has a system that helps them more accurately estimate the potential success of a particular vendor. Thus the team can prioritize business opportunities accordingly.

They also have complete data on all e-shops, which they can use for other internal purposes and analyses. They have also acquired automated tools that make it super easy to allocate new opportunities to different departments. In addition, they have changed the business process, adding telesales and back-office, which allows salespeople to focus on proactive outreach and sales instead of administrative and data mining.
These steps have resulted in MALL Partner now having triple the number of new partners (e-shops and vendors) added and onboarded to the platform each month successfully without the need to increase the number of its salespeople. The time to acquire one new retailer has been cut in half - to around 14 days for small e-tailers. In addition, when acquiring any partner, the scoring system also helps answer how fast can a newcomer be rolled out.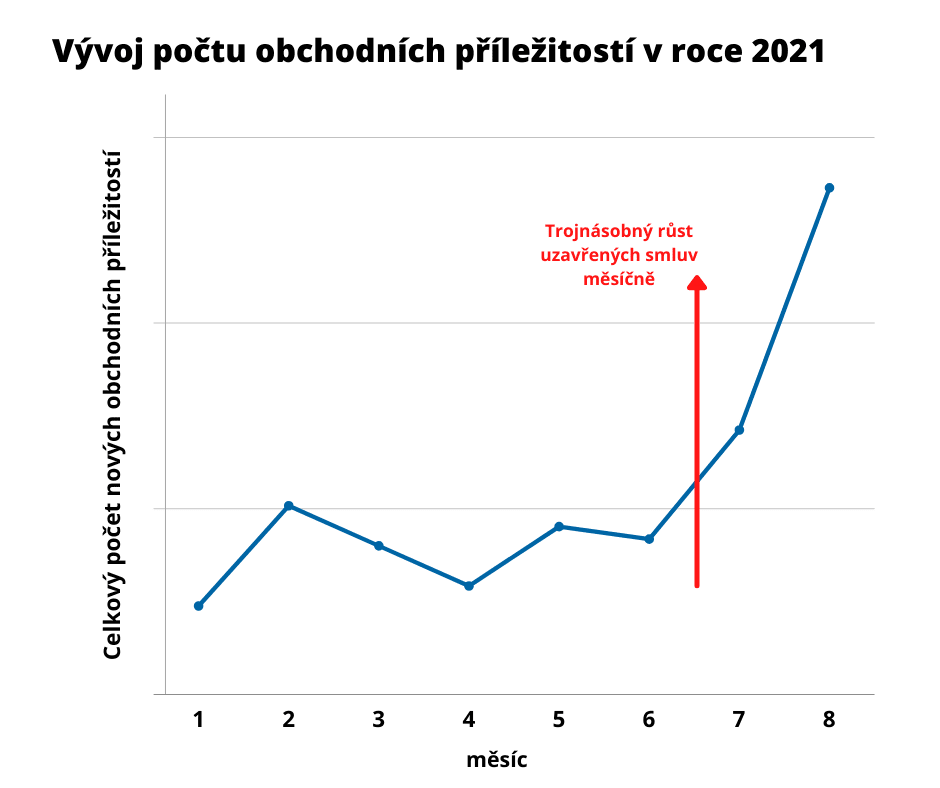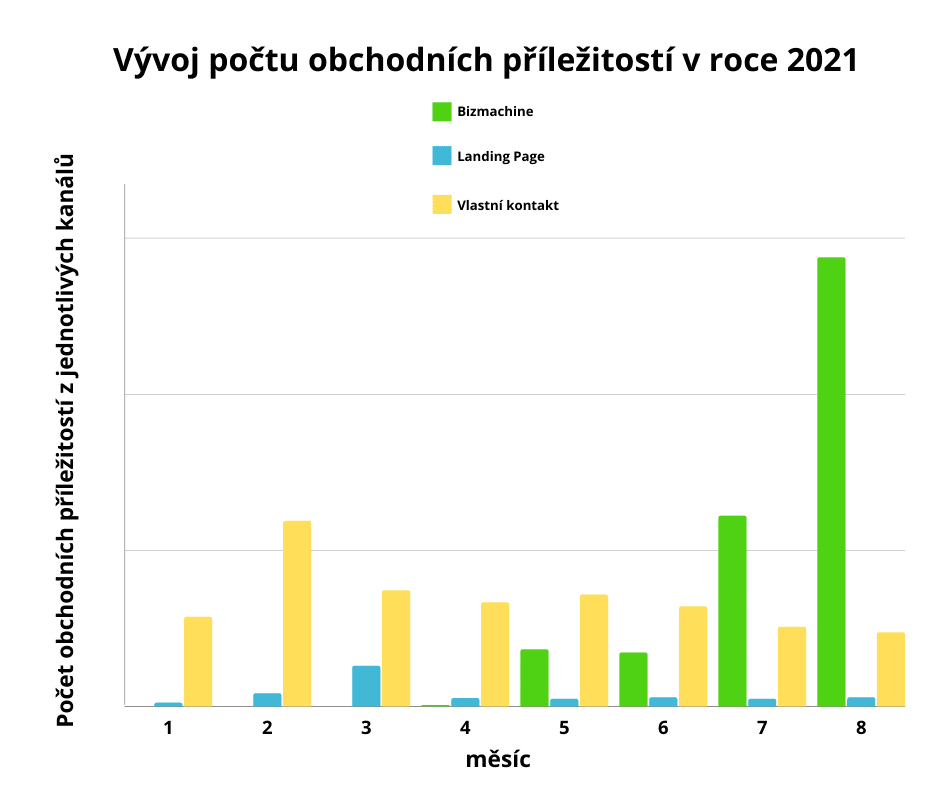 The Benefits of BizMachine Solution
Overview of the entire
e-commerce market
Prioritised business opportunities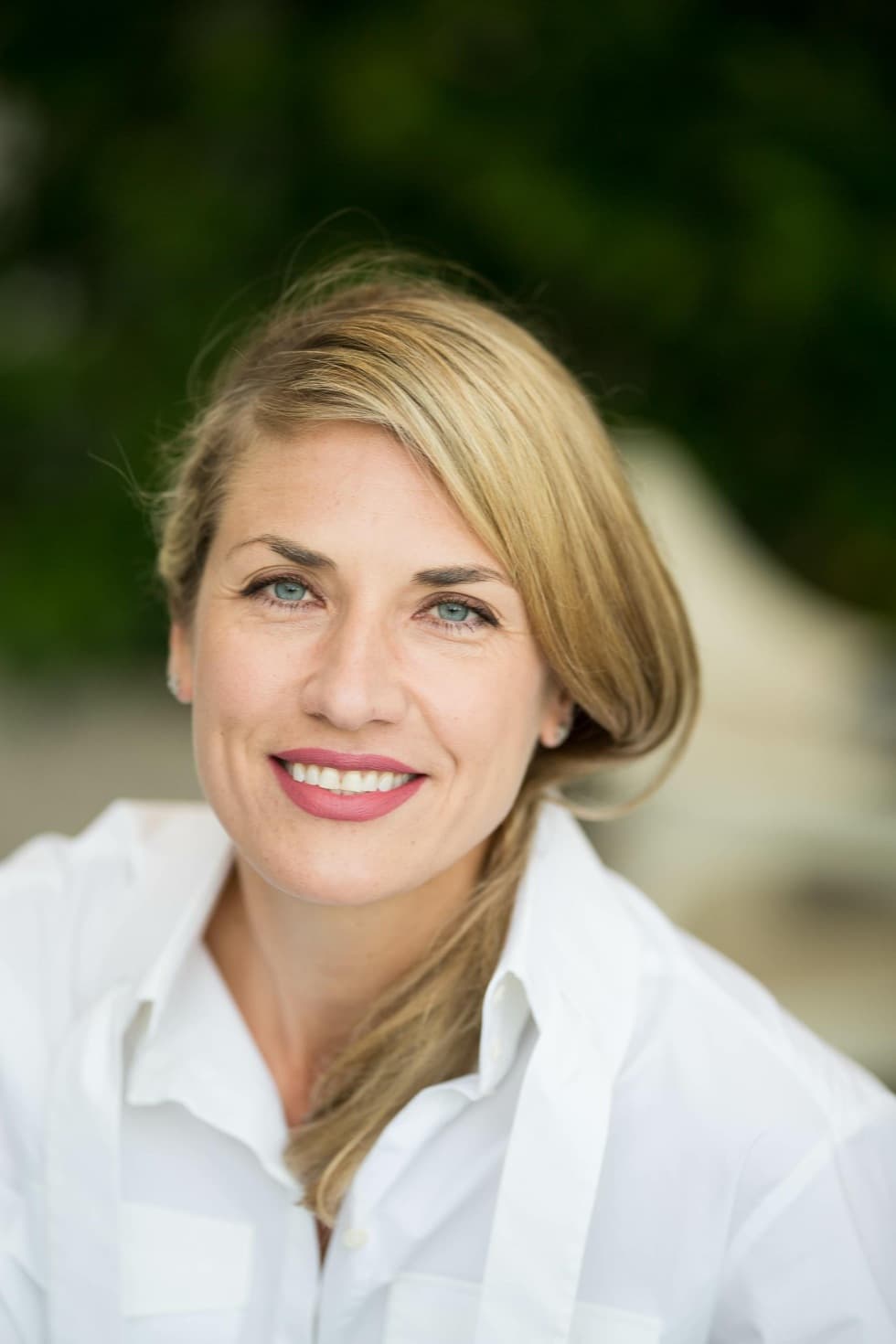 We primarily chose BizMachine to help us accelerate the acquisition of new partners. We needed to accurately find vendors with high potential to succeed in the marketplace and prioritize approaching them among any other sellers. From a department manager's perspective, I also wanted to better see and manage what business opportunities my salespeople were pursuing. Our collaboration also led to us adjusting our entire sales process. BizMachine didn't just give us advice. They actively added their hand.
Thanks to the proactivity and ideas of both our BI department and the guys from BizMachine, we will continue to look for ways to help our partners find opportunities to gain even higher sales through MALL.
And not only in the Czech Republic and Slovakia but also in other countries where we operate.
— Kateřina Peštuková —
Head of Sales Marketplace
at Internet Mall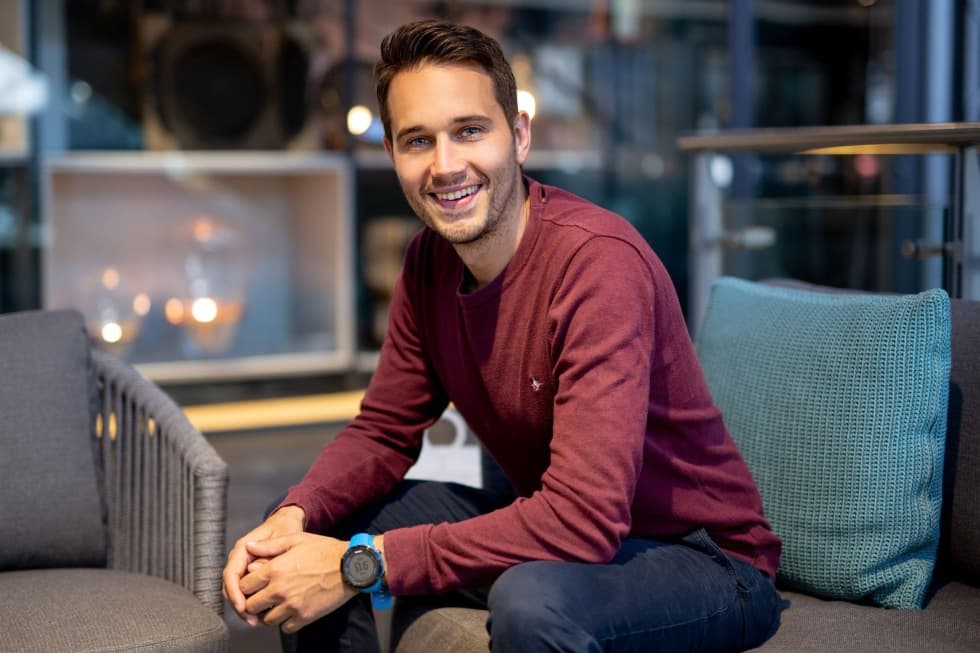 Working with BizMachine has been great. Having worked together before at McKinsey, I knew we wouldn't fall short and that our work would be of high quality. I also knew that we would learn a lot from the BizMachine team in areas of B2B Sales because, honestly, we are just getting started.
But where BizMachine still surprised me were two things: the flexibility to adapt to our ideas (e.g. specific CRM, data requirements, etc.) and the high technology level of their team.
I'm thrilled with our results and can definitely give a positive reference to other potential candidates. Keep up the excellent work!
— Jakub Kováč —
Head of Sales and Mall Partner
at MallGroup