Targeting e-shops?
BizMachine will help you!
Use regularly updated e-commerce data to target your business activities more effectively! Keep up-to-date with what's happening in the world of e-commerce.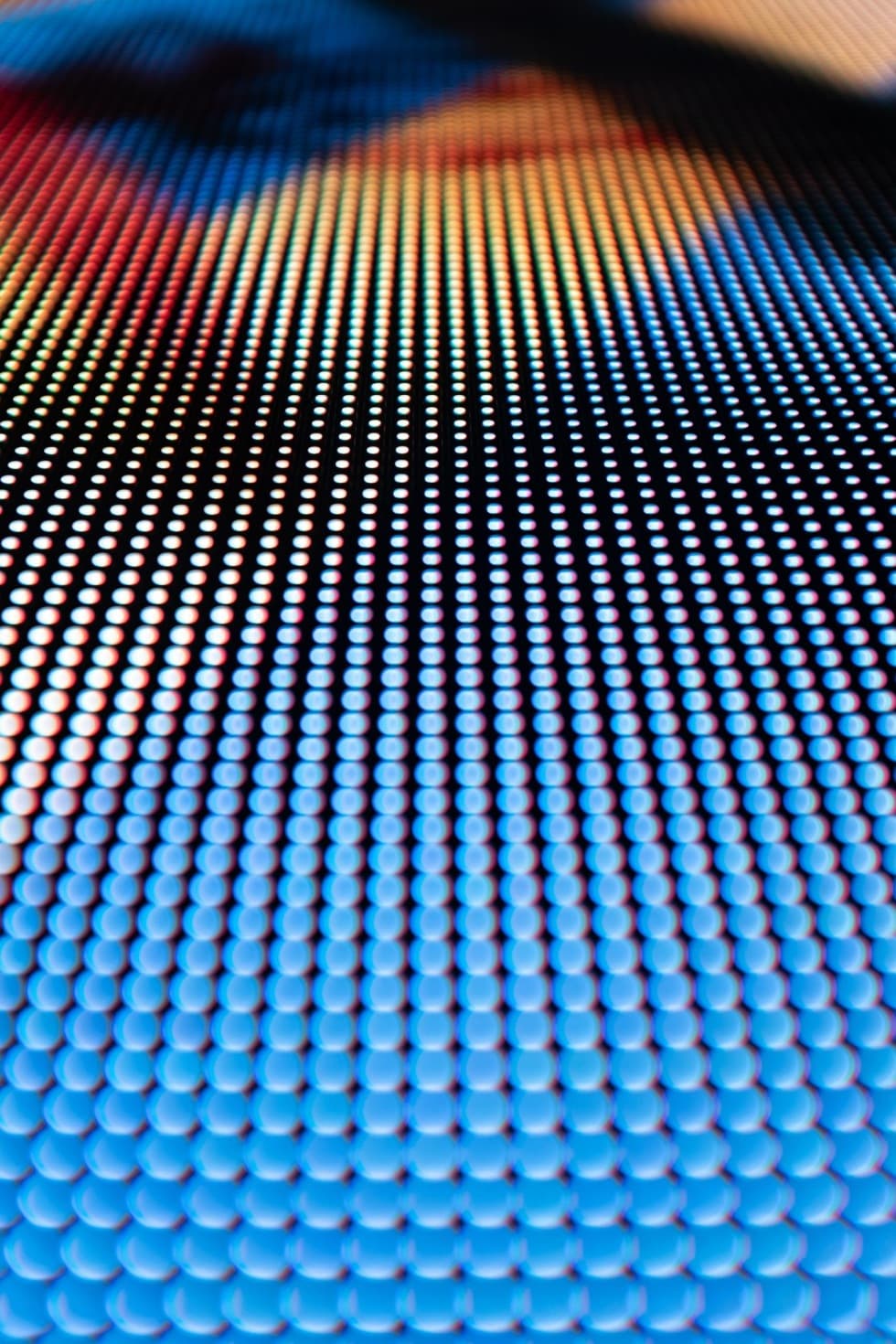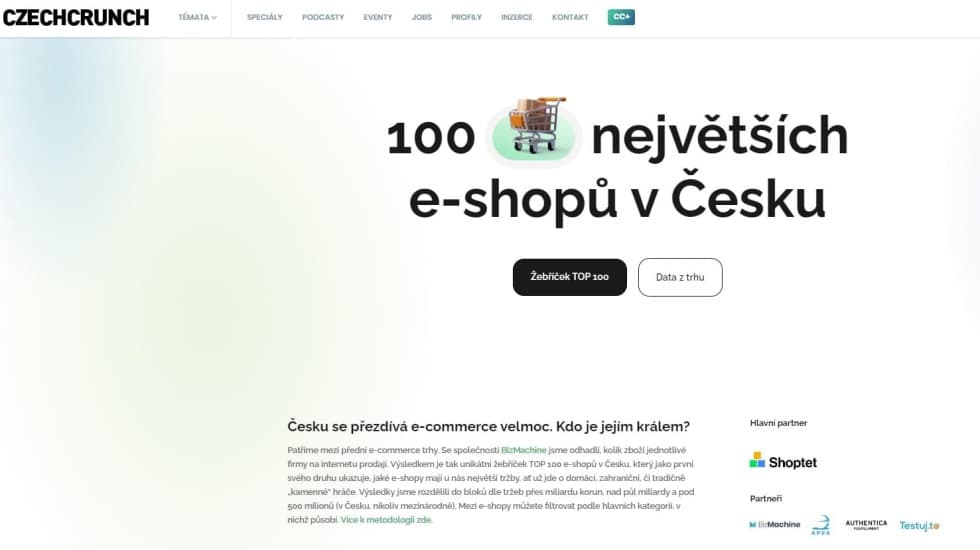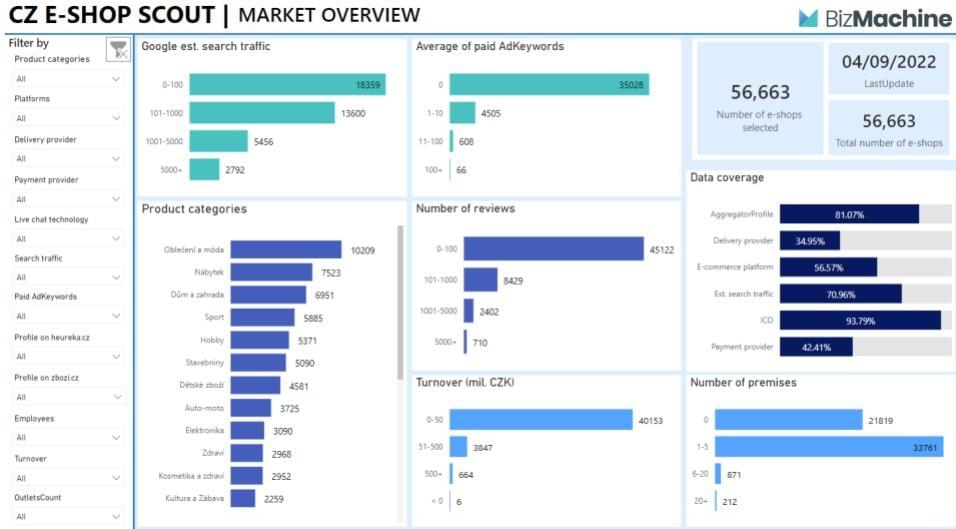 You can have the whole e-commerce market at your fingertips too!
Try our dashboard.
Our e-commerce dashboard offers a view of the entire
e-commerce market of Czech, Slovak, and Hungarian e-shops. Having lots of business-relevant data in one place will help you better aim your sales and marketing activities at the right e-shops.
What will the dashboard tell me?
How big is the e-commerce market in the Czech Republic

In which categories are the most e-shops

How many and which e-shops are not on Heureka or Zboží.cz

Which e-shops also have brick-and-mortar branches

In which e-shops do sales assistants, marketeers, or warehouse workers work

Which e-shops are hiring new employees

Which e-commerce platforms are popular among
e-shops

Which delivery providers do e-shops prefer