A tool for precise market microsegmentation
Do you need precise segmentation for your B2B sales and identification of very specific market segments? Don't want to spend a lot of your own time on it? BizMachine .Targeting is the service for you.
The richest data
for market segmentation
Don't be satisfied with segmenting companies according to their turnover and size. With our help, ensure perfect market knowledge and high success of your B2B marketing and sales activities.
Who is BizMachine .Targeting suitable for?
Do you have a small sales team with limited capacity? Do you therefore only need to give your salespeople a few highly qualified leads, i.e. high quality business opportunities?

Do you have a small market? It means a few hundred leads at most (not thousands like banks or telecoms)?
Are you having trouble finding new customers and therefore every single one is very important to you?

Do you need to do small but precisely targeted marketing campaigns?

Do you only have a few customers at the moment, but suspect there could be hundreds of potential ones? Are you just getting started in your market?
If you answered yes to one or more of our questions, you've come to the right place!

.Targeting helps you reach the right customers
The market segmentation we build on our database of company information does not end with turnover and number of employees or NACE code. We have invested millions of crowns in building an infrastructure and analytical team that can provide the most accurate information about companies.
Unlike others, we also collect unstructured data (for example, we crawl company websites and online presentations). We collect
niche data that is useful for specific industries (for example, from the Energy Regulatory Authority, industry organisations and from published events) and we use advanced data processing methods such as natural language processing.
We take all the data from public sources, and put it all in one place so you don't have to aimlessly trawl the internet.

Create your own market segment with more than 90% relevance to your business
Create the most complete list of companies that meet your very specific criteria. We'll deal with the simple ones (companies founded in the last week; companies that own at least ten trucks), to the more complex ones (companies using Google Cloud; or those that are changing their accounting; or those that have bought at least five premium European cars in the last six months), to the really complex ones (companies that can get specific subsidies; e-shops with the Upay payment gateway; or companies trading with Germany).
Our clients confirm to us that the relevance of the lists we deliver exceeds 90%.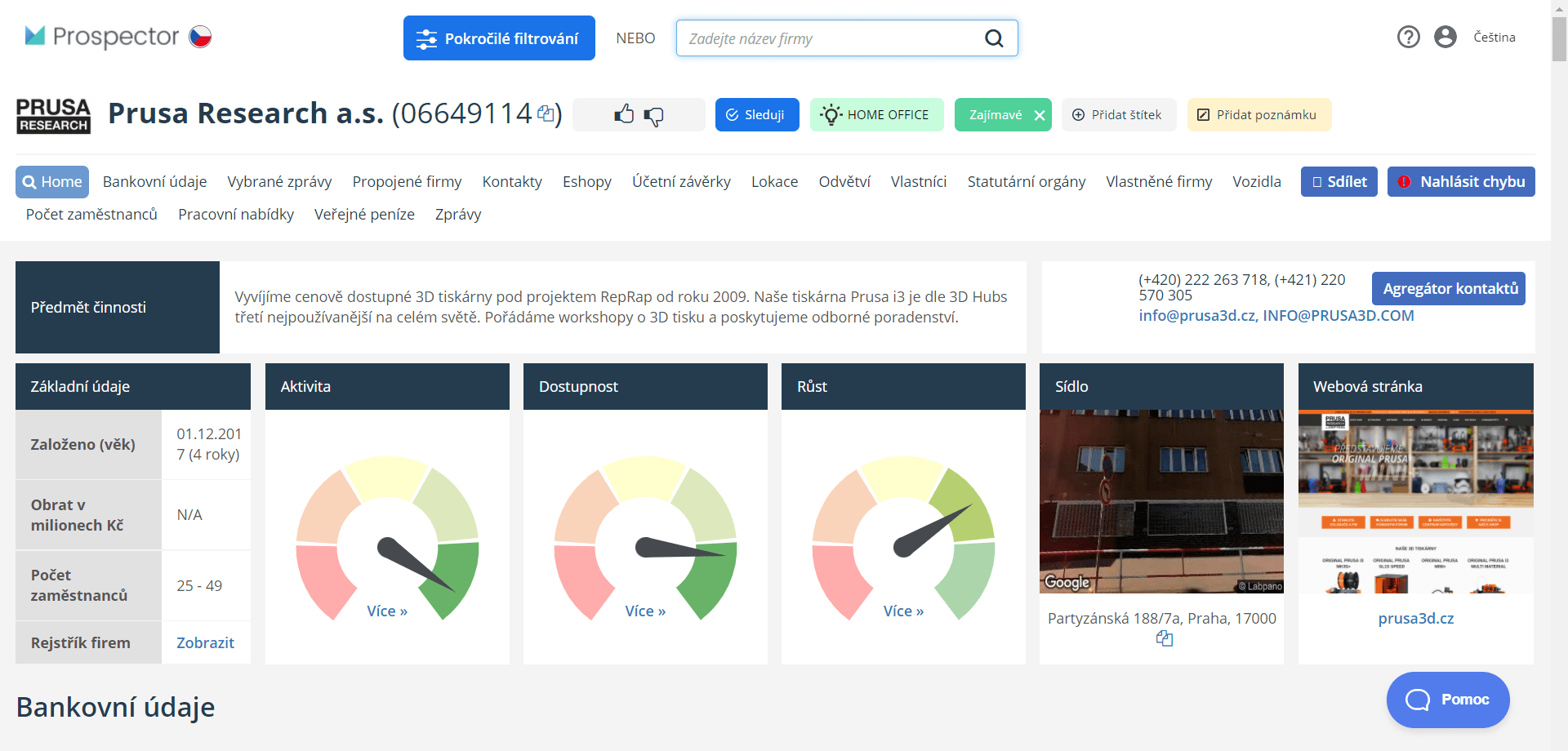 How does microsegmentation
help with B2B sales?
Identify your potential customers, no matter how specific and narrow your market is
Determine the size of your relevant market and get to know each individual company
Create super-targeted marketing campaigns for cheaper
Quickly test the launch of your new product or service to a specific customer segment
Discover the regions with the greatest sales potential, build specific customer portfolios
Re-configure your marketing and sales teams and campaigns to get the most customers at the least cost

Microsegmentation according to specific criteria of individual companies
For example:
Companies with e-shops on a certain technology
Companies operating restaurants in high-traffic locations
Companies using a specific IT technology
Companies with premium cars
Companies with specific employee benefits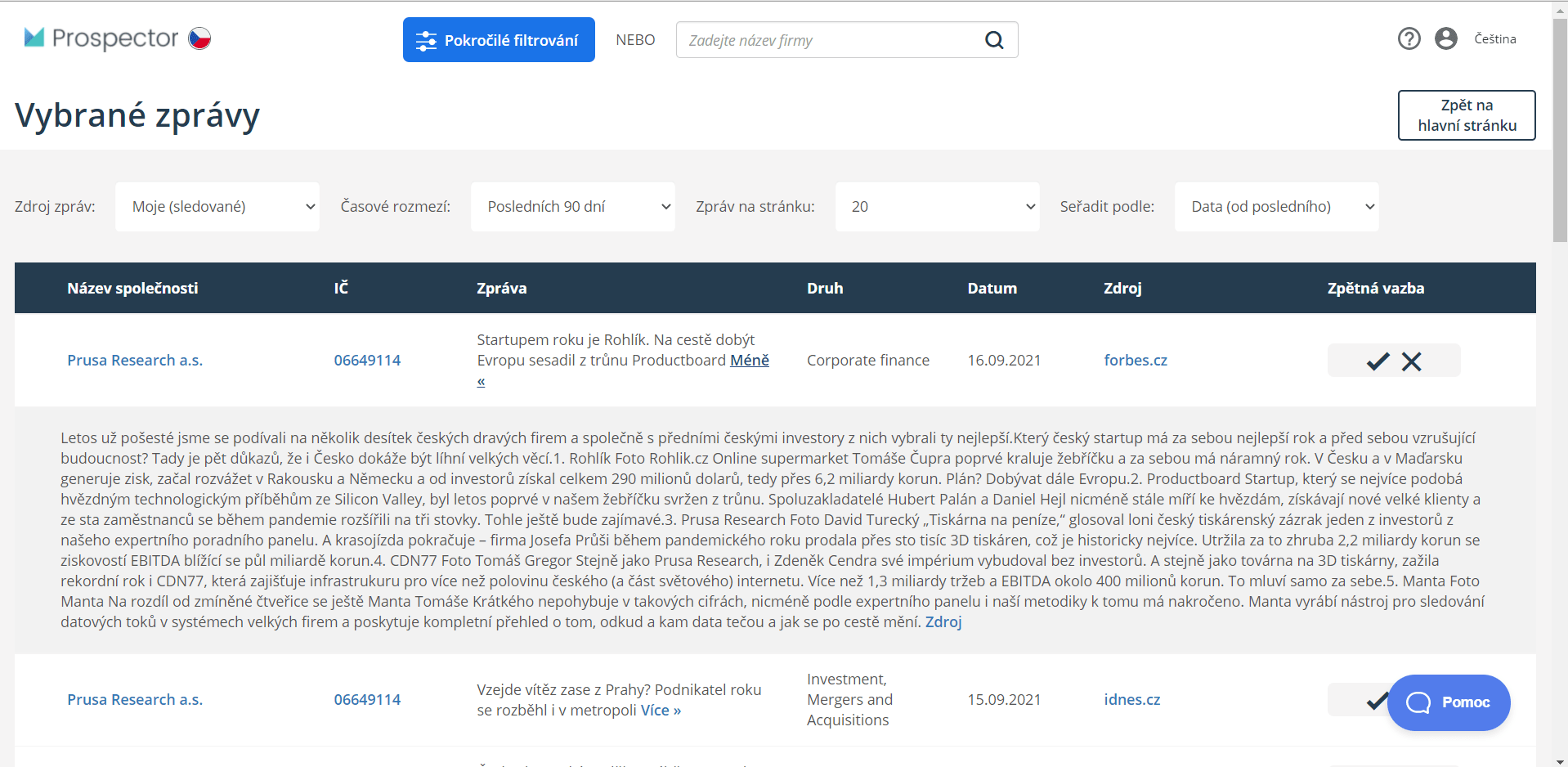 Monitoring market development, capturing trends and identifying interesting changes in companies
For example:
Newly opened or closed establishments, including e-shops
Launch of a new product or service
Entry into the Czech or foreign market
Planned or newly opened commercial or logistics premises
Entering into a contract with a public institution
Changes in capital and organisational structure
Increase or decrease in hiring new people
Newly registered vehicles

Prepare a list
of companies to contact according to advanced parameters easily
For example, according to
The real area of business
Number and focus of individual establishments
Indicator of activity, availability and growth
International trade
Registered vehicles
Job openings
Share of foreign ownership
Age of the firm
Value of turnover or growth of the firm
Qualitative assessment of the company's headquarters building
Find out more about our products and services
(most of the articles on our blog are Czech only)
Usually we deliver results
within 10 days
We know better than anyone that time is money. That's why we don't delay anything unnecessarily and deliver results quickly. For simple projects, that's days. It always depends on the scope of the segmentation and your assignment. Typically, the cooperation proceeds as follows:
Within two days of you describing to us the companies you need to reach, we will check with you that we have correctly selected all the search parameters. At this point, you will receive a rough estimate of your market size (i.e. the number of companies that match your search)
Within six days you will receive from us a complete list of the companies we have found in our database. We will wait for your feedback and take a few more days to process any comments you may have.
On the tenth day, you will receive an updated list of companies falling into your microsegment.