Mall Partner: thanks to BizMachine, we have data and tools that have tripled new partner acquisition and cut the sales process in half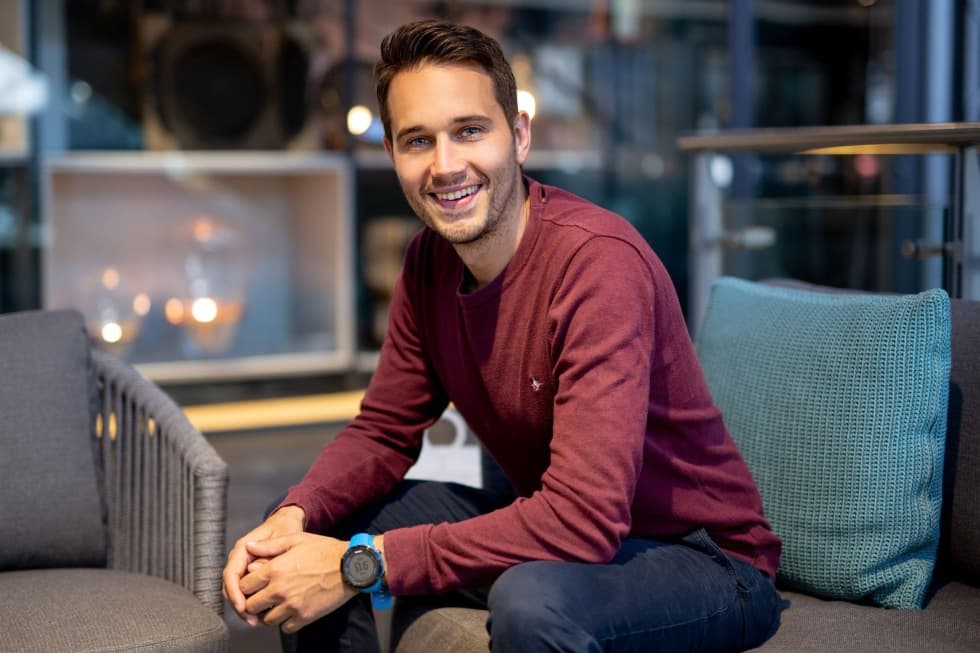 Mall Partner is an e-commerce marketplace that allows e-shops to sell their products on Mall.cz. Amazon or Alibaba, for example, are global examples of companies operating similarly. These marketplaces can account for up to 60% of the volume of all products sold online in the world. However, in the Czech Republic, they are still in their infancy age.
Mall Partner is devoting a lot of time and energy to developing its marketplace. Its plans are ambitious. Within three years, the Mall Group wants to generate up to half of its total sales through the marketplace. Such an ambitious goal presupposes that Mall Partner's salespeople know precisely how to select the companies to approach and engage in the partner program to obtain the highest possible turnover for the retailer in question.
Back in the spring, the merchants were still trying to find the most suitable e-shops with the broadest offer and the best prices in their assigned segment. The success of new partner acquisitions was therefore highly dependent on the market knowledge of the given sales representative. However, managing the speed and efficiency of the acquisition process is impossible without a comprehensive understanding of the market. That is exactly where the BizMachine team came in to help the Mall Partner team.
Our colleague Jakub Vraspír asked the Mall Partner team about the current results of the four-month cooperation. He talked to Jakub Hostačný, Head of BI department and the technical integration of the partners, who is involved in the integration of the partners into the marketplace. His other guest was Katerina Pestutkova, who is in charge of the business development of the marketplace. Jakub Kováč, head of the Mall Partner Program, also added his insights.
I was looking forward to our interview because I consider all of you great professionals. Can you introduce yourselves in the context of the most prominent Czech marketplace?
Kateřina: I am proud to be involved in developing the biggest Czech marketplace. My work experience has been in corporations, but the speed with which e-commerce and our division are developing never ceases to amaze and amuse me. In short, you are building something that is different, constantly growing under your hands, even doubling in a short time. It gives you room to experiment, move forward quickly and agilely, and disrupt the order of how the company as a whole operates. I like having the ability to look for improvement and also having the confidence that we will achieve ambitious goals. 150% growth is no small challenge. But we have everything we need from our shareholders to succeed, and we have earned and earned their trust. Indeed, we are now in exciting times. Covid has accelerated the development of e-commerce, which has also helped us.
Jakub H.: I'm also grateful that the Mall Partner division has startup momentum. I've been through several startups, and I need an environment where you don't just optimize things and processes that are already working but where you build something new and great from scratch. We're working on something that very few people in our region do. The dynamic environment and rapid growth underscore the project's uniqueness we are building together. I've been here for two and a half years, and in that time, we've grown three times as much. Moreover, we have a very similar mindset - speed and agility play a significant role. We are a team that fits together both professionally and humanly.
Jakub K.: For me, scaling and scalability are crucial. Even though I came in and the team was already there, I could scale it up and see what results we could achieve together. We're not far from the classic zero to a hundred growth. In the last three years, we have grown more than eightfold in sales. I believe that the marketplace is where we add value for our customers. I enjoy being part of the fact that they can get almost everything they need in one place and at better prices. E-commerce is a complex business, and I enjoy learning new things about it.
Where you have taken the marketplace in such a short time sounds great. Can you still remember your job description before you started working with BizMachine?
Kateřina: By nature, it's vital to the business success of the marketplace that you have the right partners or vendors plugged into it. Because they create the variability that customers come for, which brings in money. So reaching out to the right partners is critical for our sales team. They need to talk to those with the most potential. When we first started, we used to select vendors to join the marketplace manually. In practice, that meant it was all up to our merchants. They were assigned segments and looked for business opportunities in those segments. So, for example, the colleague who was in charge of the DIY segment tried to find the most suitable e-shops with the broadest range and the best prices. Thus, such selection was highly subjective and how difficult it was to manage everything. I had nothing to help select the right vendors from the pipeline to approach preferentially.

Jakub K.: We only had basic, publicly available information about the e-shops - such as the ID number. Everything else the merchant had to look upon the internet. For us, we didn't have a tool to help him guess whether the e-shop would be successful or who to target as a priority. Whether the merchant had made the right decision and engaged an excellent company became clear only about three months after the e-shop had joined the marketplace. That is after we had collected and evaluated data on the sales of his goods in our country. Thus, the work of our merchants was more administration and searching than actual trading and getting companies to buy into the idea of selling their goods in the marketplace.
Jakub Kováč
Head of Sales and Mall Partner at MallGroup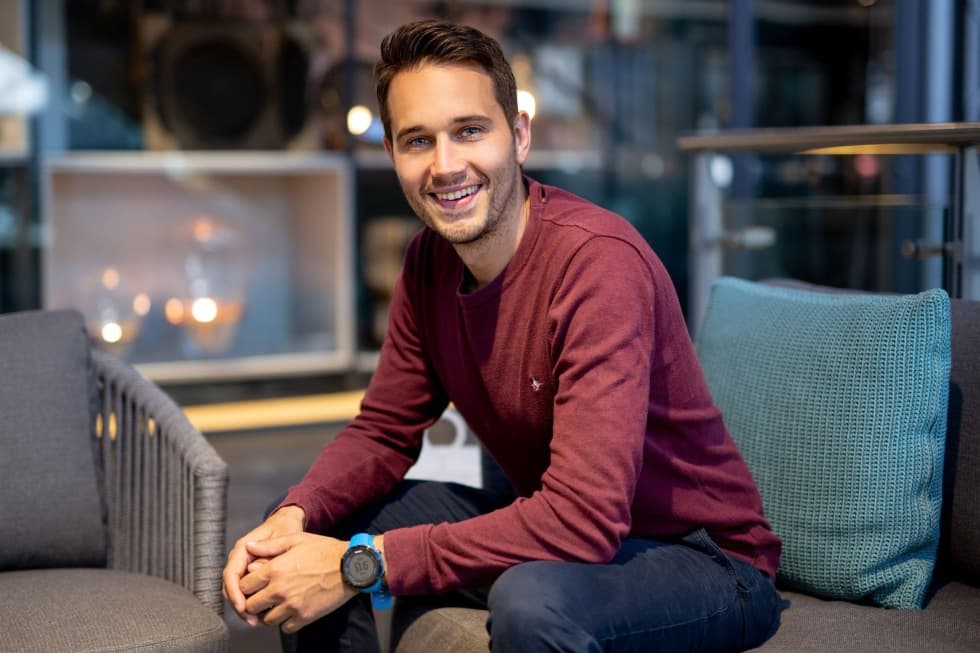 Before joining Mall Group in 2018, Jakub built LetGo from scratch. And not just for the Czech market but for the entire CEE market. Previously, he worked in consulting agencies - first for a year at Deloitte and then for more than five years at McKinsey. He lived in Geneva for over a year. He graduated from the Faculty of Mathematics and Physics at Charles University and the University of Economics after the Mathematical College in Bratislava.
So what used to be the responsibility of your traders?
Kateřina: Business developers did everything. From the search mentioned earlier for e-shops to their validation to the conclusion of cooperation agreements. It was up to them to prepare the e-shop for onboarding on our platform. Then followed the launch, which we tried to prioritize. Still, we didn't have a rock-solid foundation for decisions like that, so the speed often depended on the partner's readiness for technical integrations. Once the company was part of our platform, it was in the hands of a retention team that helped it get the most out of its marketplace sales.
So what was the brief for BizMachine in this situation?
Kateřina: We mainly needed to improve and speed up the acquisition process of new salespeople. We knew we needed to differentiate better who to prioritize and how to find sellers with high potential to succeed in the marketplace. We lacked some higher intelligence in our work to help us make better business predictions. From a department manager's perspective, I also wanted to see better and manage the business opportunities salespeople were pursuing and how much time they were spending on them.
What did you see as the first necessary step in the collaboration?
Jakub H.: We needed to have a better overview of the market. After all, we have tens of thousands of e-shops, and we wanted to know relevant data and information about them. The second step was to build a scoring of companies to help manage the acquisition process so that we could speed it up and, most importantly, engage the e-shops with the most significant potential. Together with BizMachine, we evaluated what e-commerce data to use for scoring. We also supplied our data to BizMachine. In the beginning, we sent each other excel spreadsheets. Now BizMachine's "automated pipeline" contains only really new business opportunities.
There's an awful lot of data in e-commerce. Thanks to BizMachine, we have a tool that allows us to think about it. And that gives us a competitive advantage.
What did the detailed scoring of e-shop attractiveness help you to do? Apart, of course, from its very purpose - prioritizing new business opportunities.
Jakub H.: A large part of our sales representatives' plan has been automated. For one thing, we can assign them the right opportunities to go to and close. And secondly, we get more detailed and accurate information about individual e-shops. We are speeding up the addition of new partners, and we can improve the performance of our existing partners. For my team and me, the workload has also changed a lot. We've had to do many technical things - like automating data flows. There's an awful lot of data in e-commerce. With BizMachine, we have a tool to think about it. And that gives us a competitive advantage. It's like target shooting. Whereas we used to shoot pretty blindly and be happy when we hit the target, today we can aim to hit the nine and ten.
Kateřina: Our cooperation was not just about data. The BizMachine team also acted as a consultant in adjusting our business process setup. They brought us experience from their practice and other projects, and we quickly made changes that helped us get much better business results. I have to say that we have made a lot of relief to our salespeople.
Kateřina Peštuková
Head of Sales Marketplace
at Internet Mall, a.s.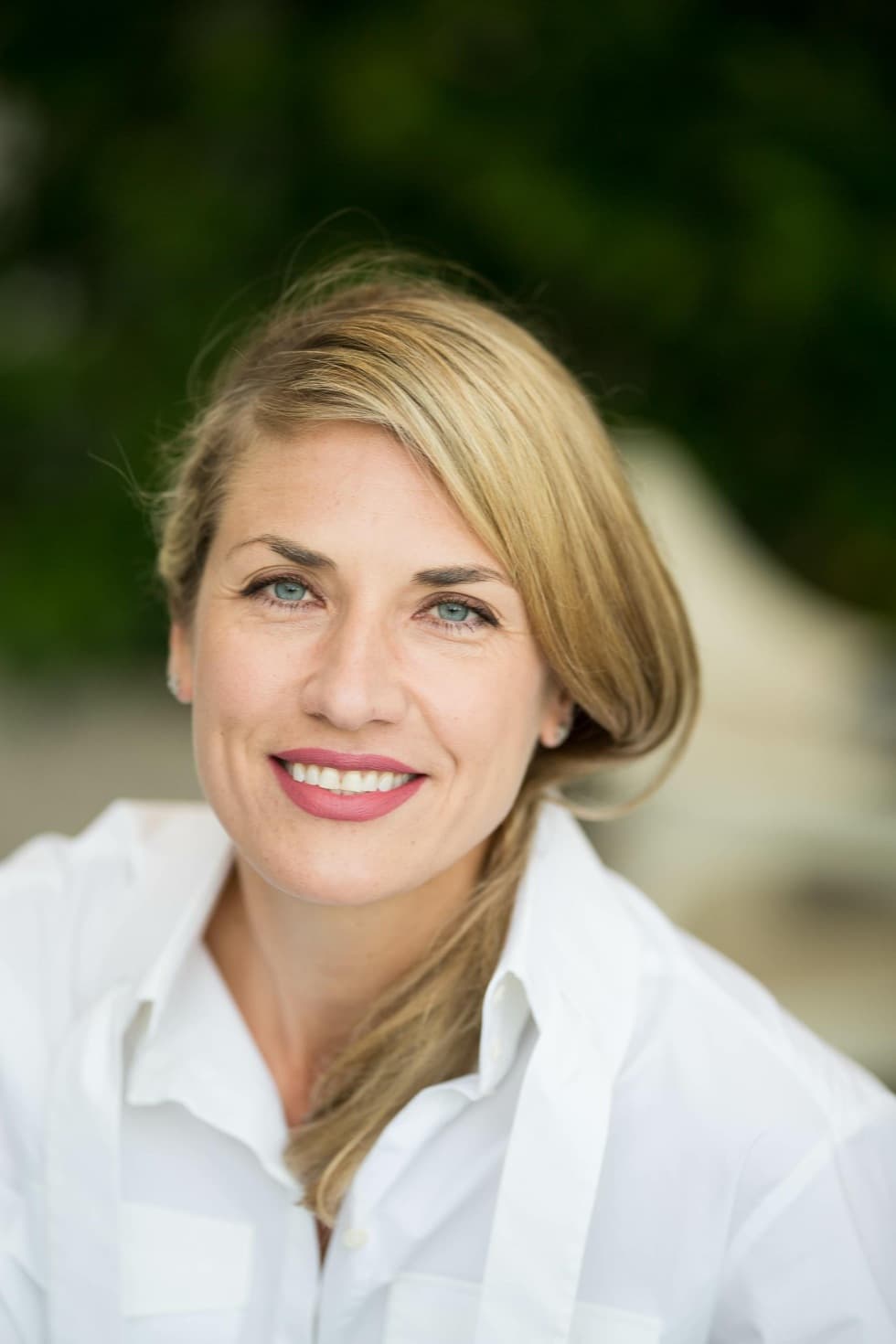 From her position as Head of Sales, she is responsible for the development of the MALL Partner marketplace, which includes, among other things, the acquisition of new partners. She joined the MALL Group from the Seznam.cz sales team, where she was responsible for the Zboží.cz, Sreality.cz and Sauto.cz branch services. Before that she worked at Lundegaard, a consultancy and development agency. She was the Director of the private label division of Energizer/Edgewell and managed the international expansion team in Central and Eastern Europe for many years.
The scoring model, therefore, helps with both acquisition and retention...
Jakub H.: Thanks to BizMachine, we know how much business potential a newly added company has and, therefore, which sales team to hand it over to. We can then compare scoring expectations with actual performance. When expectations and reality diverge, it's easy to check what is happening or has happened in a given case. We can also streamline the performance of the portfolio we already have.
That sounds like a great benefit!
Kateřina: Two years ago, the marketplace at Mall Group was such an unwanted child. But we've managed to grow multifold in that time. But we don't want to stop there. We want to bring up to half of Mall.cz's turnover. Who else but us, who also know our market well, should be able to do it here? Moreover, I don't want to talk only about the Czech and Slovak markets, but I want to scale the solution to other countries where we operate. And yes, the fact that we have improved and even halved the acquisition process helps us do that. We can connect small e-shops in as little as 14 days. For more prominent players, the connection time always depends on their readiness. But even with the most renowned shops, we are significantly faster, up to three times faster.
How did you come to work with BizMachne?
Jakub H.: Our management and shareholders wanted us to have very ambitious goals. While large and established corporations plan to grow no more than 10 to 15% per year, the brief for our marketplace was to grow 150% per year. To grow that fast, we had to think very much out of the box.
Kateřina: Our investors believe in the marketplace project as much as we do. You only have to look at the great numbers and experience abroad. The potential there is enormous. Somewhat paradoxically, the covid helped us when it started to make sense for e-shops to have a platform to help them become more visible, and they started reaching out to us on their own. Brutal growth followed in the first six months, and we showed that we could work. We were working 14 hours a day, and it was insane. But we proved to the company that we could fulfil our potential. We just needed the tools to do it. While we received the KPI to grow 150%, we also got the opportunity to say what we needed to succeed. Good market knowledge helped with forecasting, and models were simply part of that.
Jakub Hostačný
Head of Insights & Analytics and Partner Integration at Mall Partner and Sales
He is responsible for data analytics, partner performance optimization and technical integration. He joined Mall.cz from his position as CFO & Head of BI at logistics startup Shipvio. Previously, he worked at consulting firm McKinsey and has also worked in banking. He graduated from the Institute of Economic Studies at Charles University.
Thanks to BizMachine, we know how much business potential a newly added company has and which sales team to hand it over to. We can then compare scoring expectations with actual performance. When expectations and reality diverge, it's easy to check what's happening or has happened in a given case.
But BizMachine probably wasn't the only company you had in your sight for this purpose. What convinced you to choose us?
Jakub H.: We did indeed approach several companies. And it's true that in the end, a more subjective perception played a role. I felt that BizMachine would be closer to me than other companies if I had a problem. And their work confirmed my perception. The guys weren't afraid to roll up their sleeves. They were able to help us even with the execution of specific steps, they went into detail, and for example, in sales, they were able to advise us on what tools and activities we should use for greater yield. At the same time, they were purely practical. For example, we also worked together to set up cold email campaigns, team processes, the reward system for salespeople, or choose and set up LeadOps tools. When there was a problem, we called, and they always picked up the phone and solved everything right away.
Kateřina: Even on weekends (she laughs). They also helped us set up data flows in the CRM. If we were doing it on our own, we'd get stuck on a few things. Plus, I knew that I didn't need more internal people to do these activities, that someone was watching over them and solving them, so I could let them go and focus on something else - like better managing teams according to data and given KPIs.
Did your work with BizMachine end up setting up these process and executive changes in your business process?
Jakub H.: Not at all. Working with Bizmachine means that we can think about where to take things next. Our current issue is that while we're engaging 3x more companies per month than before, we need to look at the data to see if that also means 3x higher turnover for those e-stores. And possibly adjust our scoring model further. I see our cooperation as a continuous process. We figure out what all could be shifted, and likewise, BizMachine proactively comes up with ideas on what could be changed, what to add for better acquisition flow and retention, how to adjust reports, and what data to add. Other times, they reach out to say that they have acquired some new tools in the interim that could help us. It's a mutual process, and we try to improve the final product together.
Kateřina: As long as we have room to grow, we can always use an external partner with business experience.
"What I find interesting about working with Mall Partner is the timeframe in which all the changes have taken place. We did our first analysis in April 2021. That's when we went through the initial meetings, trying to get a feel for the needs and the current business process setup and compare those to the brief the marketplace team had been given. 4 months have passed since then. The marketplace has set up a new call centre, built a back-office team, arranged for a different type of faster collaboration with other departments entering the process of connecting new partners to the platform, and is starting with B2B email campaigns. In short, in 4 months, data has become the basis and engine of the transformation of the sales team, leading not only to higher performance but also to a greater appetite for continuous process improvement."
Jakub Vraspír, BizMachine Project Team, describes the collaboration in his own words.
MALL Partner
Mall Partner is an e-commerce platform that allows you to sell third-party goods on Mall.cz. Individual sellers in the marketplace use the Mall.cz e-shop and its infrastructure and logistics processes. Mall.cz supports them by taking care of traffic, marketing, technical development and after-sales service. By listing their goods on Mall.cz, merchants can reach many more customers who buy on their e-shop. Simply put, it is an online marketplace. Mall Partner operates in the Czech Republic and Hungary, Poland, Slovakia, and Slovenia.
Find out more at https://partners.mallgroup.com/en/