Product Manager
for international scale-up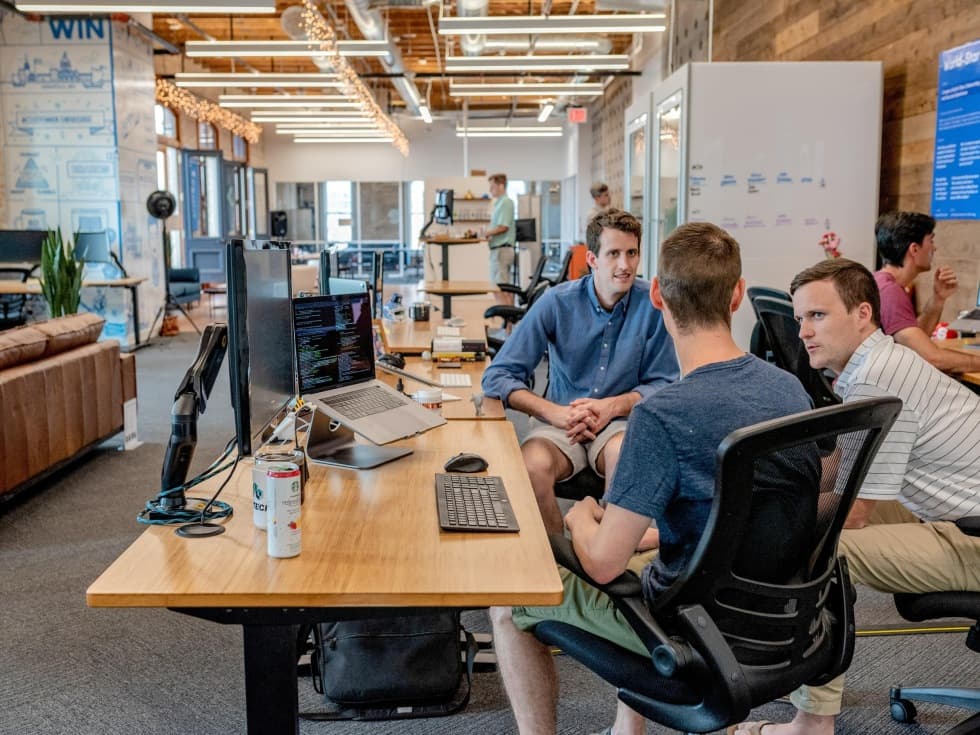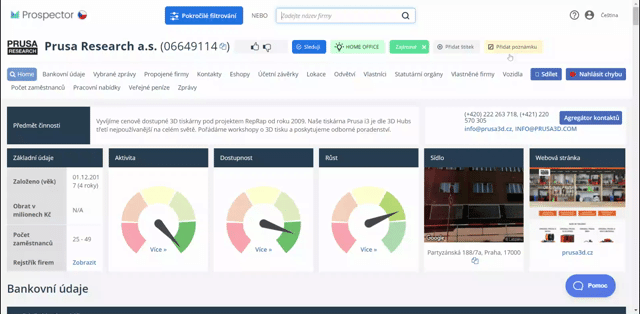 Come and join us at the forefront of the B2B data revolution. B2B Data-as-a-Service is a hot, competitive space with international reach, a fast innovation cycle and a high growth potential. BizMachine develops unique Data-as-a-Service (DaaS) solutions for B2B sales and marketing teams. Where we are special is that we go deep on analytical insights while making them accessible to a broad range of users.
Your mission:
Take BizMachine towards #1 position in selected new markets by driving product capabilities that appeal to a broad range of B2B sales and marketing teams.
What it will take?
Shaping the roadmap towards a more capable and intuitive "self-service" product and being the driving force behind its implementation. All this while delighting our existing users with regular innovations.
Why this is a unique place and time to be?
Be in the middle of BizMachine transition from start-up phase (i.e. solid product-market fit proven locally with 300 B2B customers) to an international scale-up (i.e. thousands more customers to get).
Work directly with BizMachine founders and BizMachine clients - some of the leading companies in their respective sectors (tech, telco, finance, media, manufacturing, automotive).
Be at the forefront of the B2B data industry. This means working in an environment where we i) push how B2B's do sales and marketing as well as ii) employ cutting edge tech in data engineering and data analytics.
What can you expect from this role?
We look for an experienced product manager with technology and/or business background to own and coordinate our core product "Prospector" (see what it looks like today: Prospector). We grow fast and will productize innovative ideas floating around, which is your chance to shape the future of BizMachine.
Your key responsibilities:
Take ownership of the long-term increase of core product revenues and the frequency of usage by the users
Determine customers' needs and desired product features through qualitative interviews or workshops with colleagues and users, client feedback, user questionnaires, Google Analytics, product usage data, competitive research, your own ideas.
Create, prioritize and keep up-to-date the product development roadmap
Appraise new product ideas and/or product changes
Prepare business specifications (user flows, use-cases, feature design) for the development team
Coordinate time schedules with software developers and act as discussion partner and "business owner" for them. Participate in sprint planning, stand-ups and retrospectives.
Act as the first user and provide early feedback to developers.
Independently research B2B data innovations and trends globally and have a perspective on competing/comparable products
Provide input to product marketing communication.
Grow your own professional and technical knowledge by attending workshops and conferences; reviewing professional publications; establishing personal networks.
Go creative and recommend the scope and priorities for development of current and future BizMachine product lines.
What should you bring?
Tools we rely on:
Azure DevOps
Slack
Google Analytics
Some other tools we use:
Figma (for UI design)
Notion.so (task manager)
Google ProjectSheet
Surveymonkey (questionnaire)
Draw.io
Lean canvas (occasional)
Miro (occasional )
You are free to suggest or use others based on preference.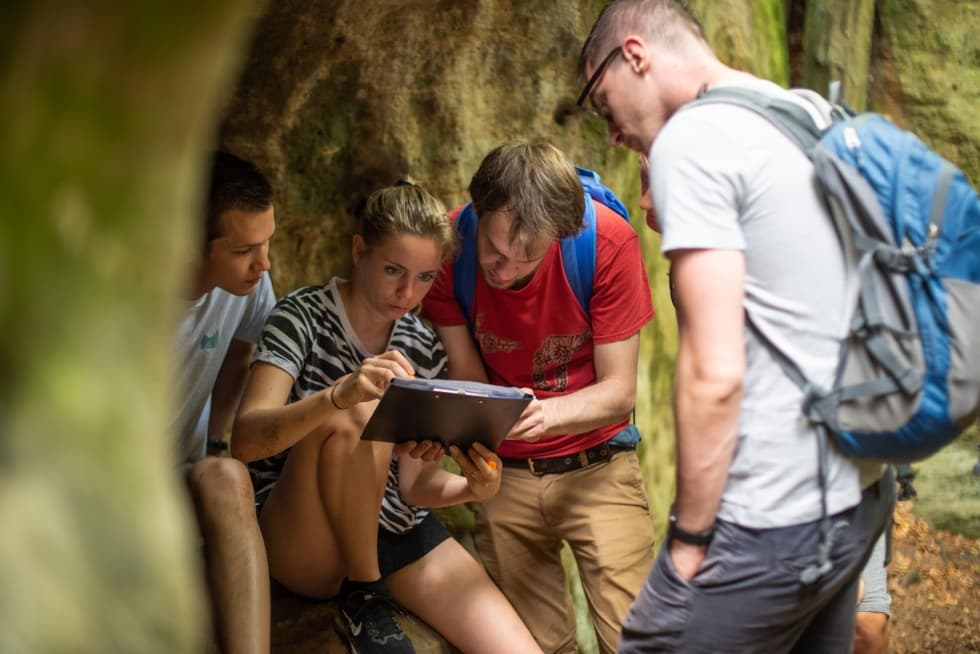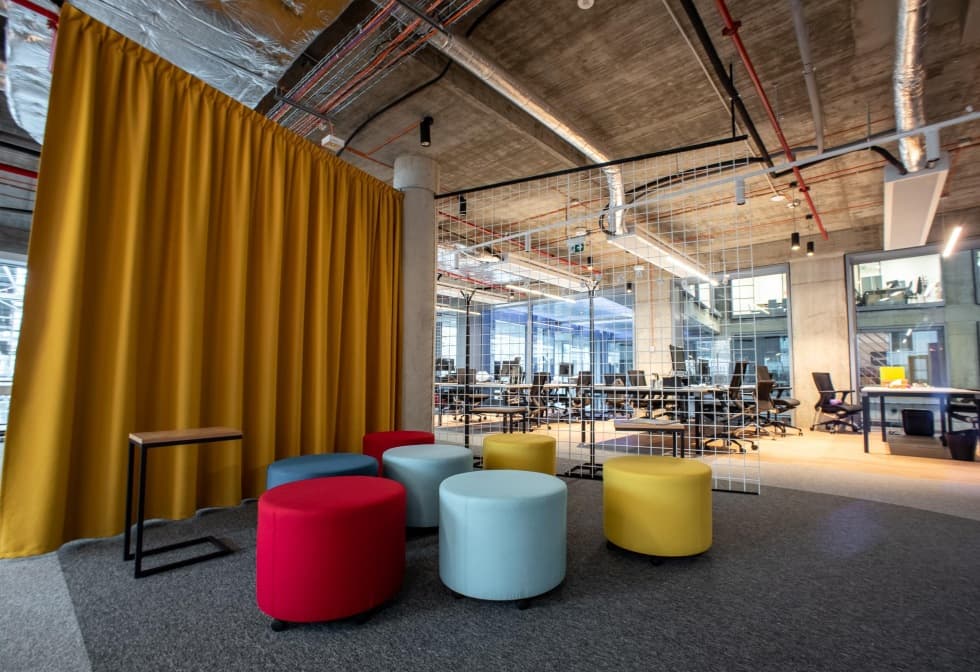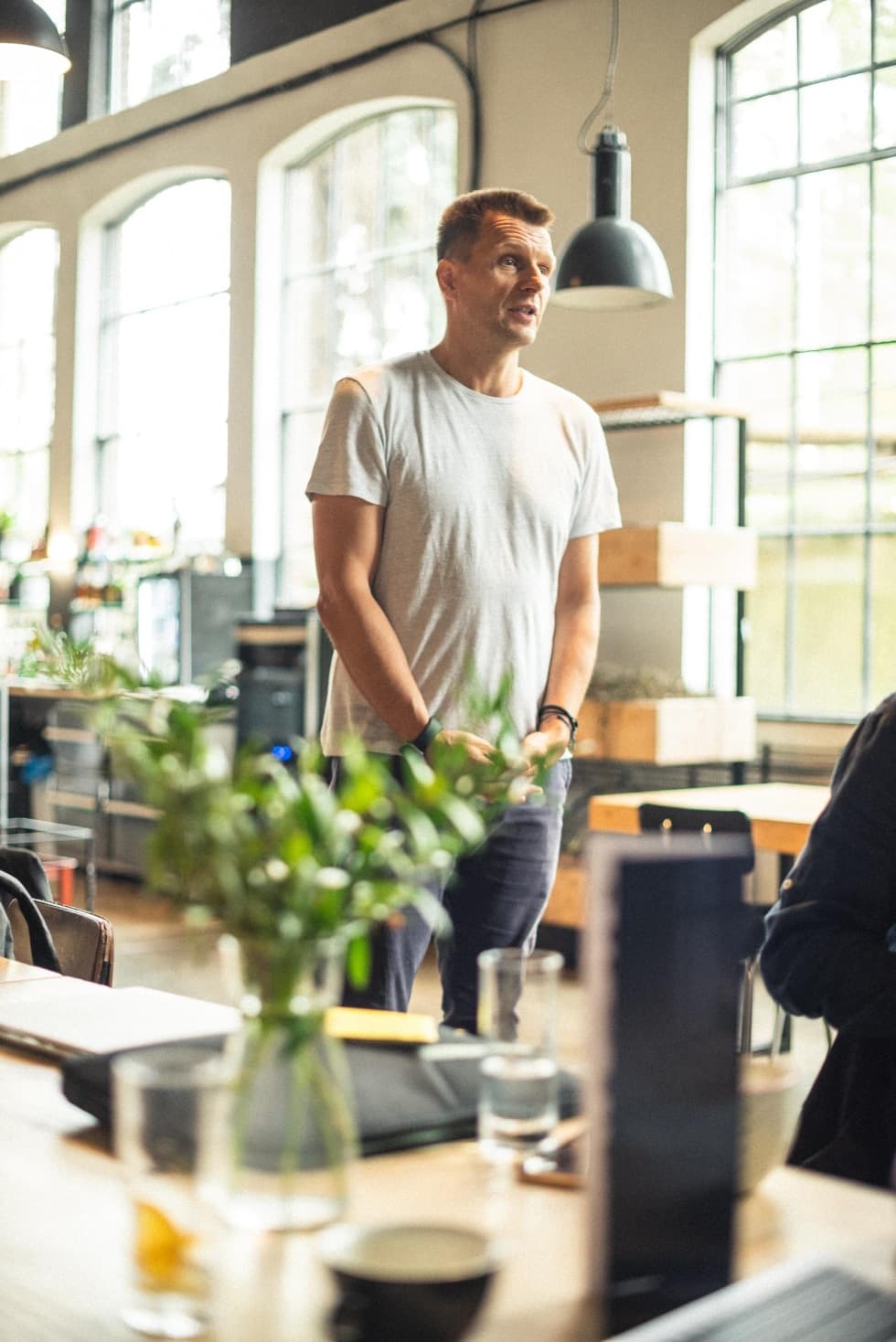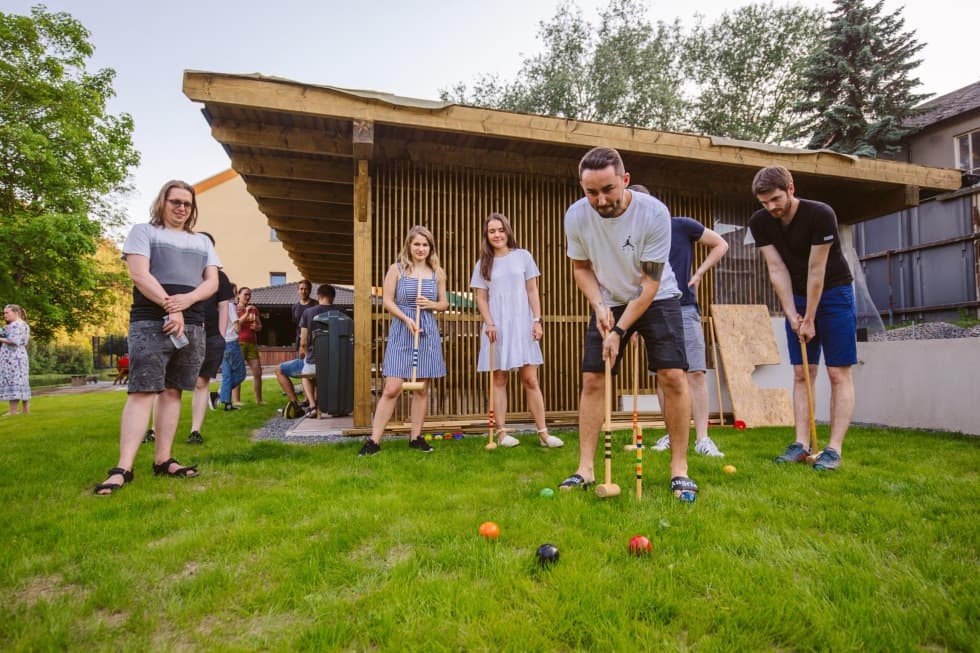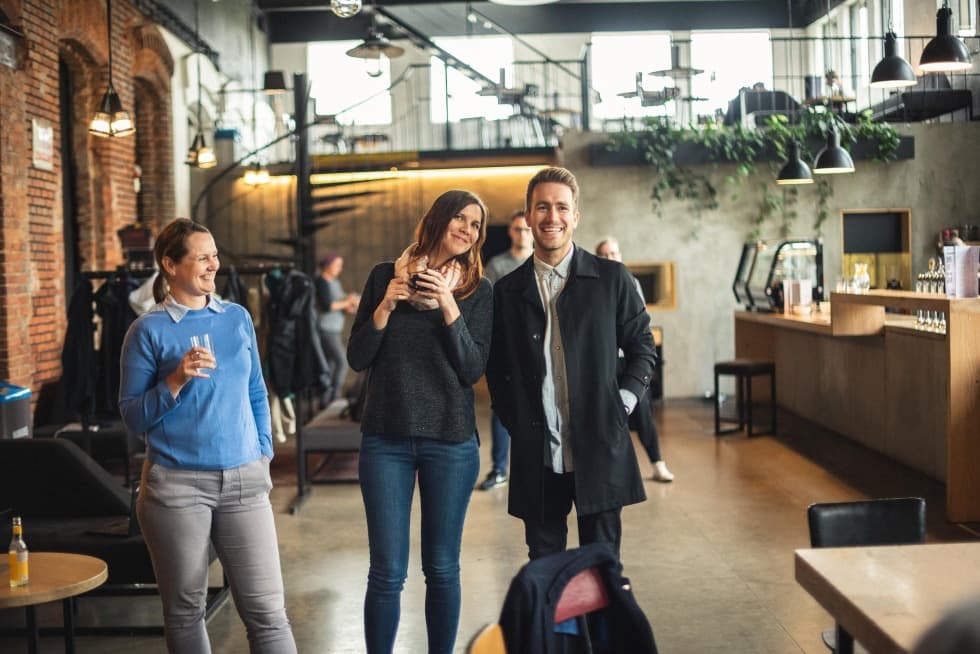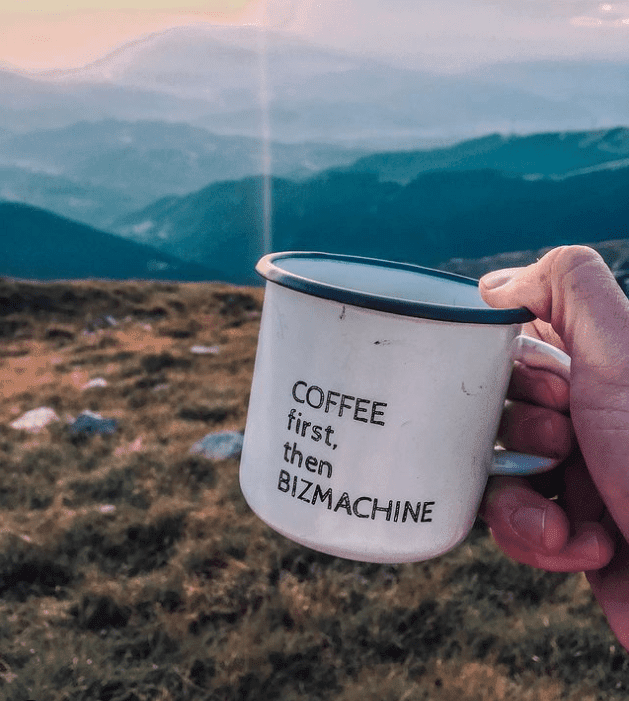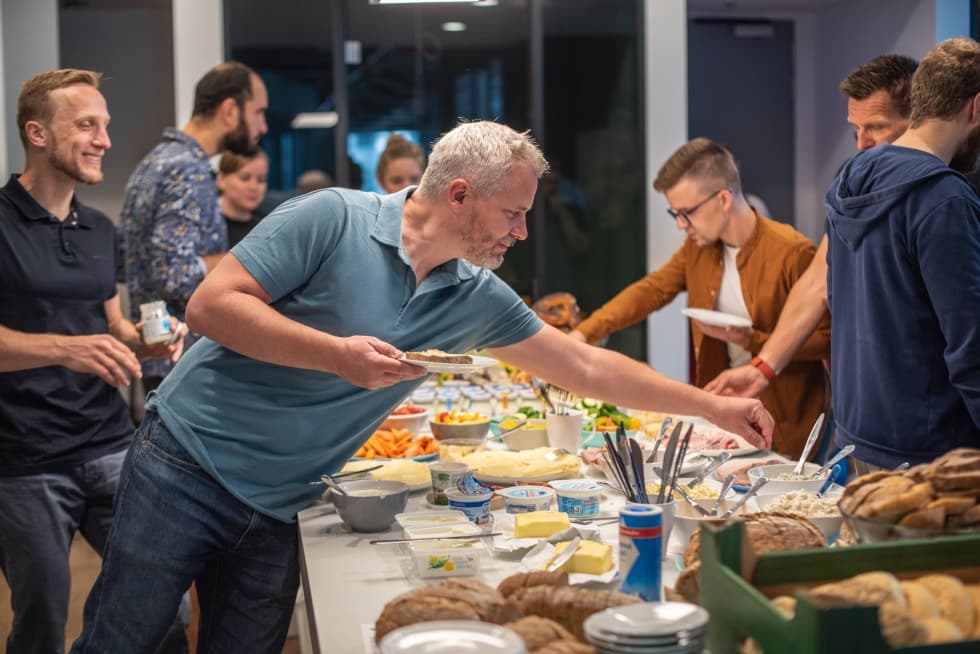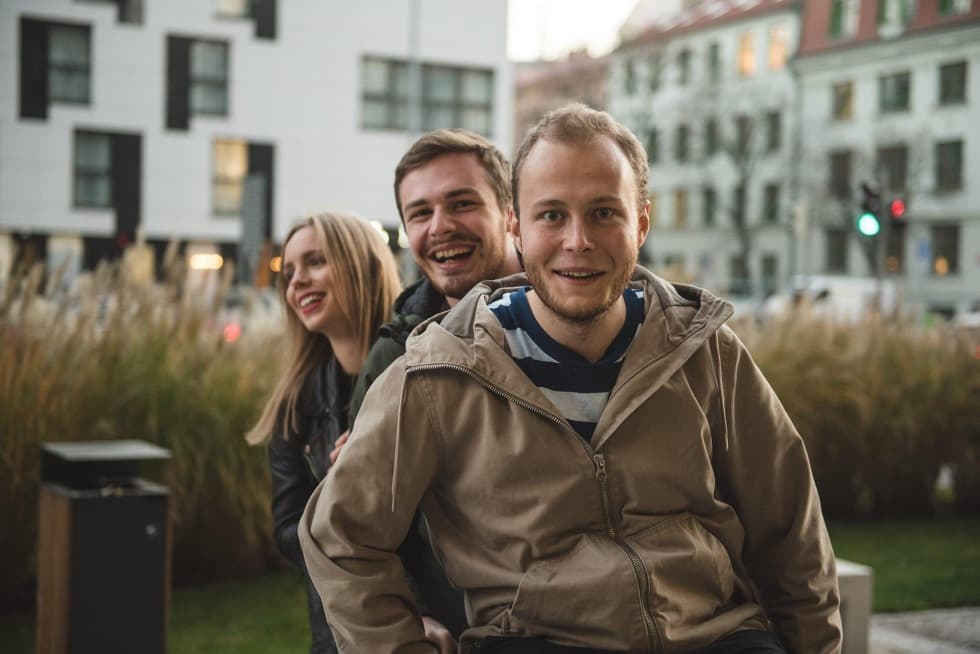 What do we offer:
Work closely with a "triad" of development, data and client-facing teams. All are driven professionals experienced in their respective fields with passion for B2B and data. We all learn from each other.
Work in a dynamic environment with great team-spirit and mutual trust.
Opportunity to bring your own ideas and influence how we design and build BizMachine products for international clients. You get as much responsibility as you can carry.
Flexibility to extend into related areas, be it commercial (e.g. product marketing, business development) or technical (e.g. product architecture).
Pretty cool office in Karlin. While we can work flexibly from home, we do value in-person exchanges and it's just an energizing place to be around.
Benefits:

Support for professional development (business account on UDEMY, internal knowledge sharing, company-wide workshops, and more)
Service "uLekare.cz" for you and your family
Five weeks of paid vacation
Teambuilding and company events
Who can you meet at BizMachine
Martin Nepraš
Martin is one of the founders of BizMachine and co-founded SharpGrid. Before starting his own business, he spent 18 years in McKinsey's Prague office and led it for the last two years of his tenure. Martin also worked for Citibank in London. When he needs to clear his head, he takes the car and goes in-line skating.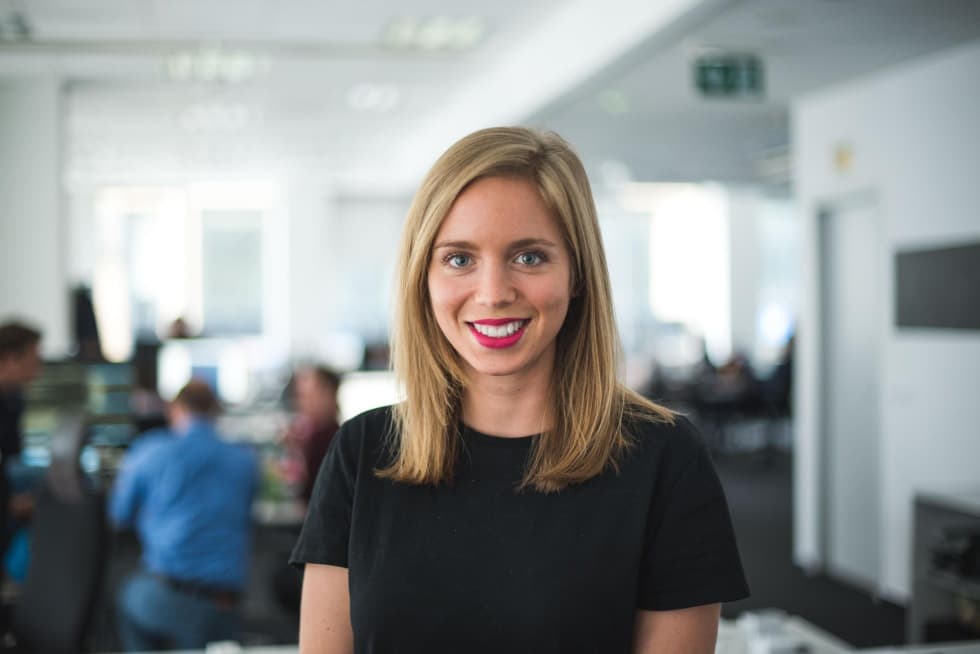 Pavla Denková
Pavla has been with BizMachine since the very beginning, in 2016. She has been involved in many client solutions - from their design through implementation to long-term support of BizMachine customers. Currently, her primary focus is on acquiring and nurturing new strategic customers. Before BizMachine, she worked for a couple of years at O2 in the Strategy and Innovation team. She tries to spend every spare moment in the mountains, whether it's cycling or split boarding in her native Giant Mountains or exploring new places anywhere in the world.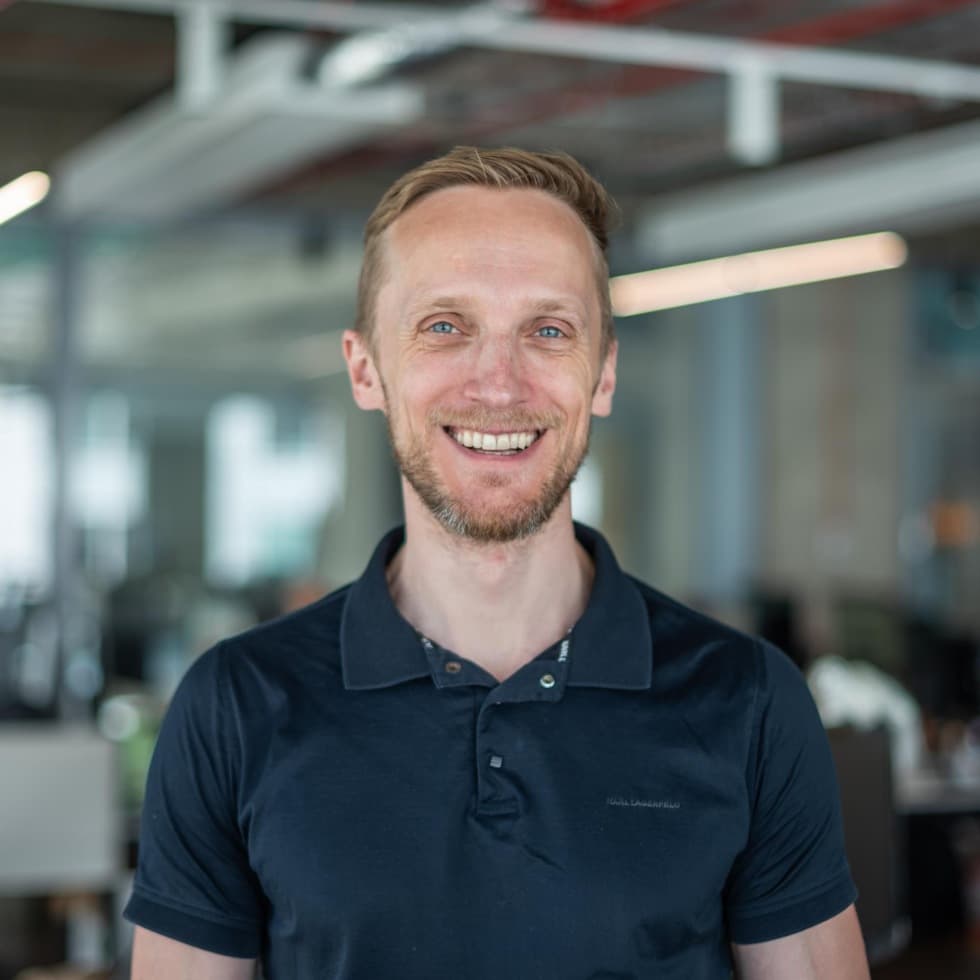 Martin Ondáš
Martin also dove into his own business (founding BizMachine) after his experience at McKinsey, where he was a partner in the technology practice. Before that, he gained ten years of work experience in the software industry in Germany and Palo Alto, California. Then, in Silicon Valley, he worked for SAP for five years in software development and product management. When he's not working, or with his family, he's mountain biking, road biking, or skiing in the mountains.
Martin Lucký
Before starting his own business, Martin worked at McKinsey, specifically in its technology arm. He also gained experience at Google, PWC, and the family firm Mapro. He returned to the Czech Republic from New York after various stints around the world because he and his wife want their children to grow up in contact with extended family. He graduated from the University of Economics in Prague and holds an MBA from INSEAD. He loves the high mountains, skiing, and cycling and occasionally finds time to ride his motorcycle.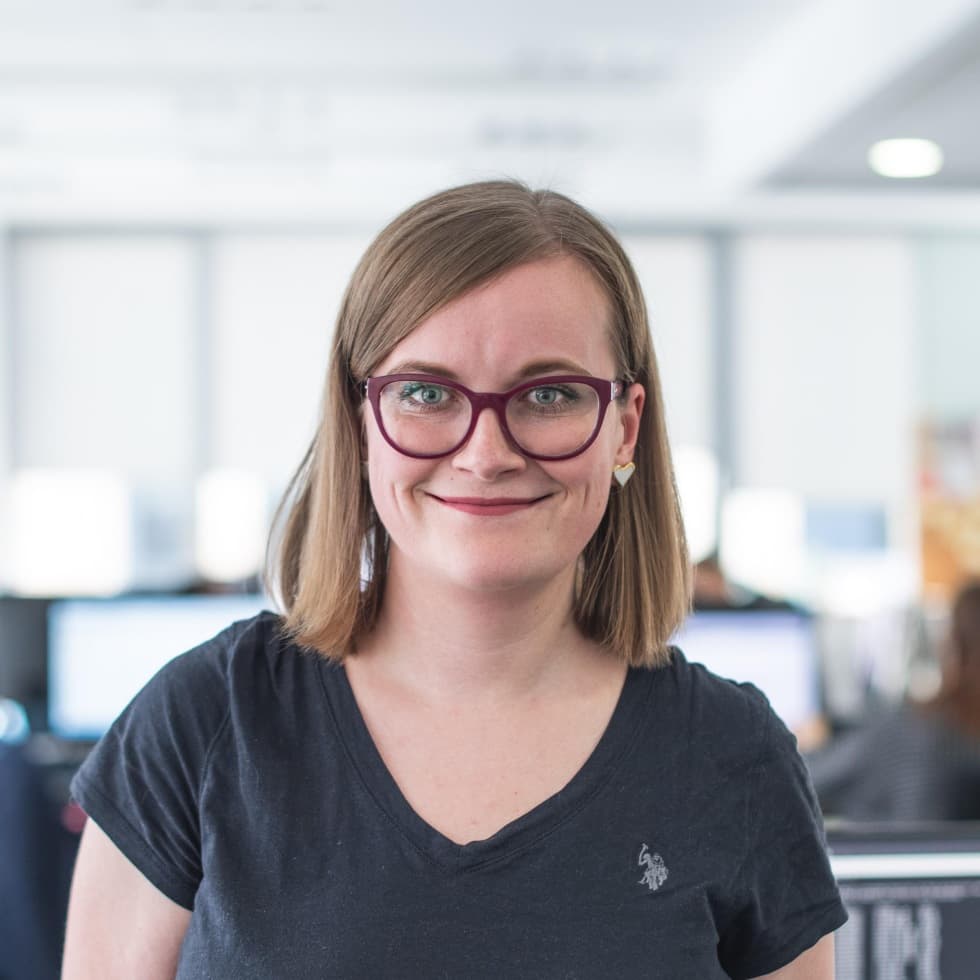 Eliška Přichystalová
Eliska is our HR pro. With more than six years of expertise in HR strategy, recruitment, and team building, she has already helped many Czech companies grow and develop. She is convinced that companies thrive only when they have happy employees. That is why she focuses on finding the right people for the right jobs and supporting their development. What she appreciates most about working at BizMachine is the collaboration with experts in their fields, the freedom to work, and the opportunity to participate in its direction. In her spare time, you can find her at food festivals, photo exhibitions, or traveling to forests, mountains, and anywhere that isn't warm.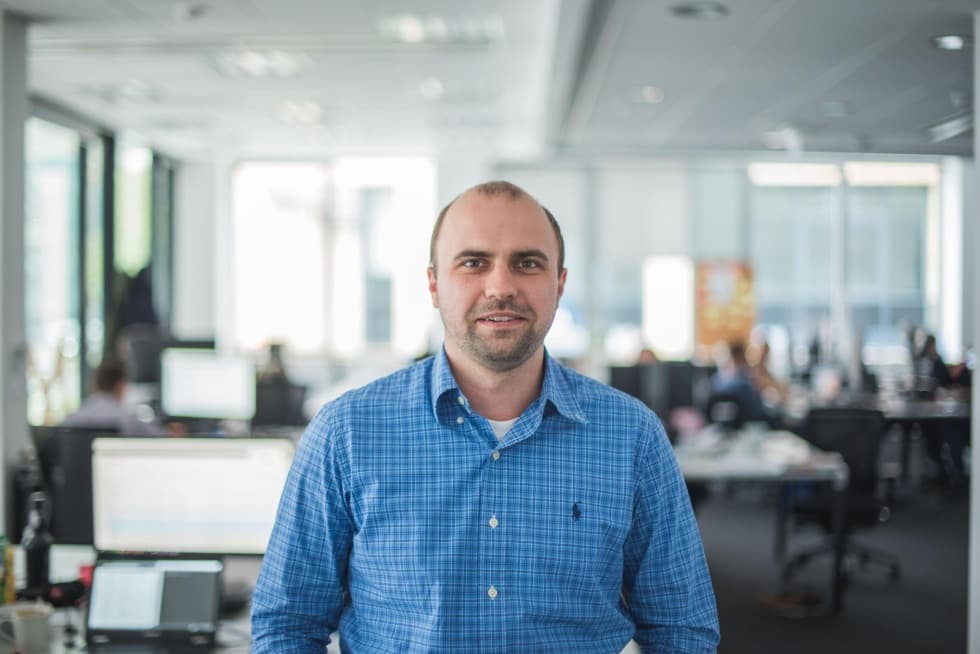 Josef Mušek
At BizMachine, he leads our developers and takes care of the development of the technology stack. He joined us as CTO in early 2019 from Gemalto (now called Thales Digital Identity & Security). It is a leading global player in digital security. During his eight years there, he worked his way up to Tech Lead and gained experience developing for a closed platform. He became interested in data processing and working on a cloud platform, which he can create here. Most of all, he enjoys a good meal and a beer, occasionally interspersed with a brisk game of squash or an hour in the pool.
Are you interested in what does the engineering work look like at BizMachine? Read an interview with Josef on our blog.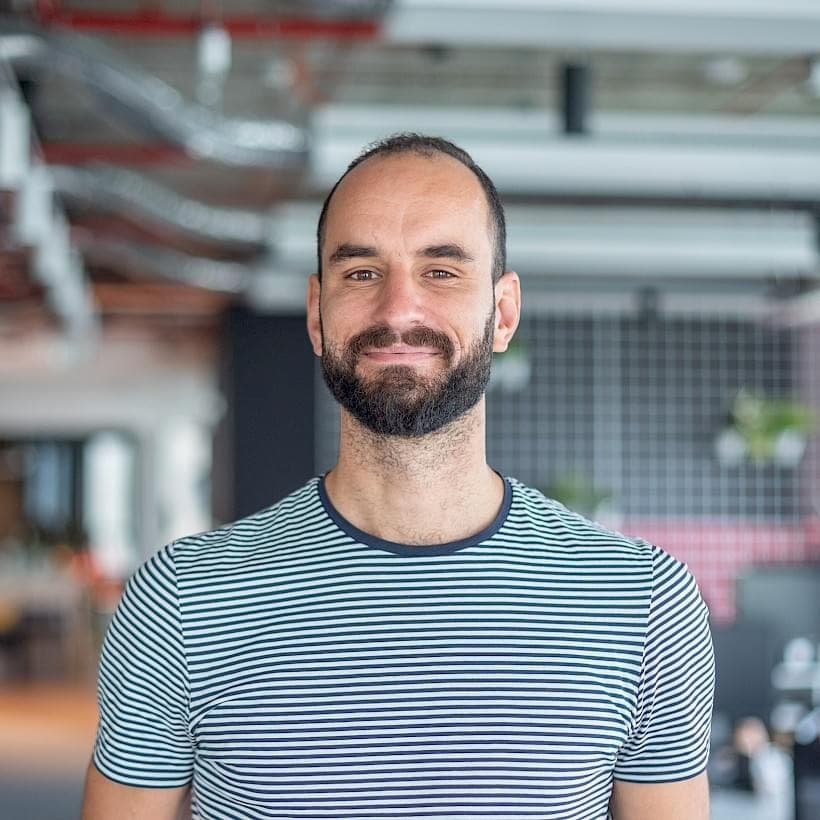 Jan Fait
Honza joined BizMachine in the summer of 2018 with experience in data analytics from Stem/Mark or Mapp Digital (a company that deals with customer engagement based on the information marketers have about them). As our Data Lead, he makes sure the data is actionable, happy, proliferates, and everyone treats it nicely. He has the happiness and development of analysts and engineers, data literacy, and the absence of bullshit and lawlessness at heart. His motto might be, "Don't deliver a spreadsheet to clients. Deliver a decision."
How do our data scientists help change the lives of our clients? Read the interview with Honza on our blog.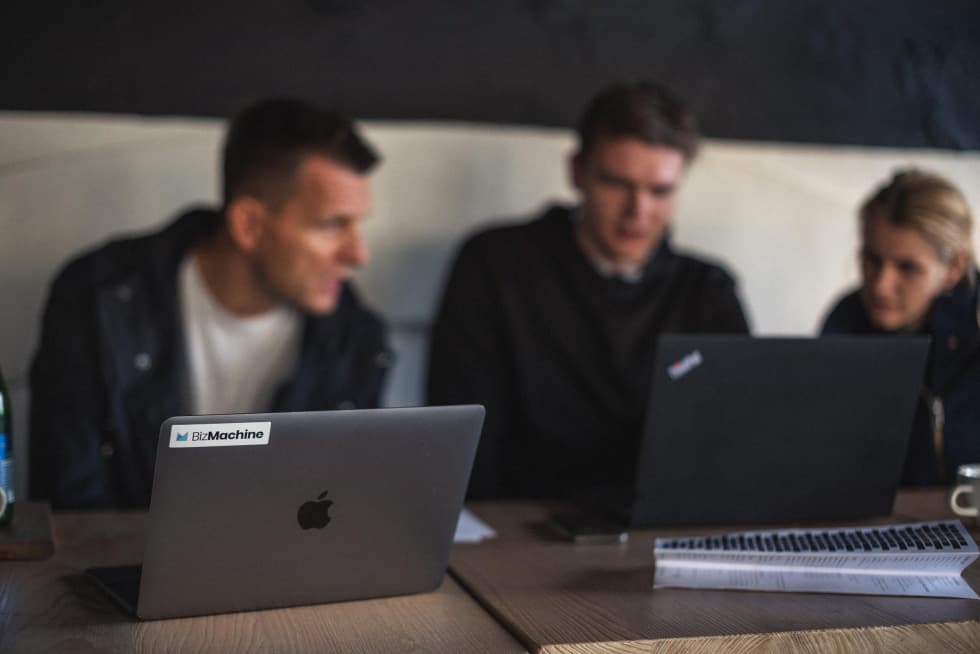 We are helping our clients become more successful in B2B sales. Since 2016.
We understand both data and business!
Our services are already used by 300 companies and 1,000 people a day. They benefit from the fact that we have analyzed and sorted the differently structured and unstructured data about companies into precise analyses and interpretations. With a few clicks in our company database, users can, for example, find out which customers are worth approaching when.
Since our start in 2016, we have been pushing the frontiers on B2B data. We develop unique Data-as-a Service (DaaS) solutions for B2B sales and marketing organizations. Our web-based product is built on a robust data platform and delivers deep insights to a broad range of users. We have grown to a team of 40 colleagues and count 300+ companies as our customers (in Czechia and abroad). We are investing into an easy-to-use self-service product and unique industry solutions that will scale internationally.
What does it look like at BizMachine?
#WeAreBizMachine
Join us!
Let me know about you, send me your CV or LinkedIn profile and I'll get back to you.